Tuesday, 27 December 2022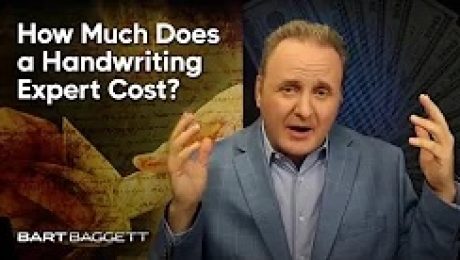 Summary
Handwriting experts, also known as forensic handwriting experts, are hired to analyze and determine the authenticity of handwriting or signatures on documents.
The cost of hiring a handwriting expert depends on the number of documents that need to be analyzed.
Handwriting experts are unbiased expert witnesses and are not paid based on the outcome of the case.
Prices for hiring a handwriting expert can range from $300 to $800 per hour, with some requiring a minimum number of hours in their retainer. Appearance in court is often $2500 per day or more for an experienced forensic document examiner.
Factors that can affect the cost of hiring a handwriting expert include the complexity of the case, the number of documents that need to be analyzed, and the expert's level of experience. It will also cost more to have that expert take photographs and inspect the original document with a microscope and other specialized equipment.
If you need to hire a handwriting expert, it's important to carefully research and compare expert credentials in order to find the one that is qualified and can best convince the jury that their opinion is correct.
Here are some other factors that can affect the cost:
Travel expenses: If the expert has to travel for the case, this will add to the cost.

Expert report: The expert may charge for a written report outlining their findings.

Length of trial: The longer the trial, the more the expert will charge.

Expert fees: Some experts charge an hourly rate, while others charge a flat fee for their services.
It's important to discuss the cost with the expert before hiring them to ensure you are on the same page. Remember, the cost of hiring a forensic handwriting expert may be worth it in the long run if their testimony helps win your case.
Bart Baggett is a well-known forensic handwriting expert with over 25 years of experience. He has testified in numerous cases and his expertise has been recognized in courts nationwide. In one case, Baggett was able to prove that a will was a forgery, leading to the conviction of the defendant. In another case, he was able to identify the true writer of a threatening letter, ultimately helping to solve the case.
Baggett was hired in 2015 to appear in a civil trial in Los Angeles. Here is what he said about what happened while waiting in the hall for his name to be called to take the stand.
 "I was waiting outside to testify, and I saw a guy walk out. He looked around and walked back into the courtroom. He then comes back out and says, "We don't need you." I ask, "What do you mean, I've already been paid in advance." He states, "They saw you in the hall. And they stipulated that that signature was authentic. We don't need your testimony. If you testified, it makes him look like a liar. And then the judge would not trust anything he would say after that. They know your reputation. You're going to be very convincing" So, they literally caved. My reputation preceded me to the point where it was worth paying me to simply appear."
Overall, the cost of hiring a forensic handwriting expert can vary greatly depending on the specifics of your case. It's best to discuss the cost with the expert and weigh the potential benefits their testimony may bring to your case. With the right expert, the investment can be well worth it.
How do we price the lab work and investigation?
Most handwriting experts bill using the hourly retainer model or a flat rate model.
Prices often range from $300-$800 an hour. Some are much higher and require a minimum number of hours in their retainer. Bart Baggett charges $650 per hour and charges a minimum retainer of $3000.
Baggett gave details on a recent case with 50 different handwriting samples in question. He said "We had a case recently where there were 50 suspects who might or might not have written have mailed some very disturbing letters with handwriting on the outside of two envelopes. They wanted to know which one of the employees' handwriting was written on the envelopes. Now at first glance, I don't know if that's 2 hours of work or 10 hours of work. I just don't know. They paid me a retainer of $4000. I took about three hours to review the handwriting of those 50 suspects. And then, I told the client that I had excluded 45 of the suspects during my first pass.   I narrowed down the 50 to just 5 good suspects.  I then spend another three hours determining which one of the 5 suspects wrote the envelopes. By the time we wrote the details 75-page lab report, the retainer was all used up."
Some clients prefer to just pay a flat rate rather than worry about being billed hourly. For example, a client could give pay a flat rate of $2000 for two documents. Sometimes, jobs like that are 2 hours of work, sometimes 5 hours. If it takes the expert five hours, the client got a really good deal going with the flat rate option opposed to paying an hourly fee.
If you want to talk about your forensic handwriting case, just go to this website and speak to one of our case consultants. 1-800-980-9030.
Bart Baggett's office can be reached at the following websites
https://handwritingexpertdallas.com/
https://californiahandwritingexperts.com/
https://floridahandwritingexperts.com/
https://handwritingexpertusa.com
Saturday, 12 February 2022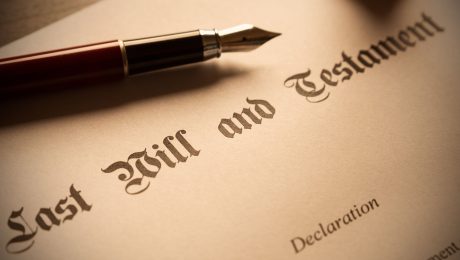 This short article tells you how to deal with the probate court and the possible forgery of your parents' will. The death of your parents is a difficult time.
You're probably here because you've just lost one of your parents, and now you're tasked with handling the last will and testament.
If the signature on the Last Will and Testament or those Trust documents doesn't look authentic, this article is for you.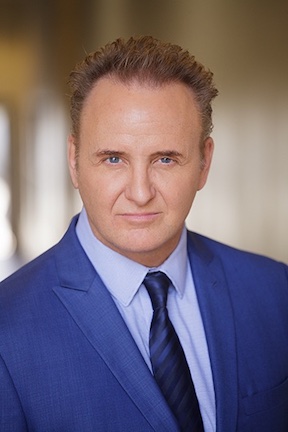 My name is Bart Baggett and I founded Handwriting Experts Inc over 25 years ago to help people just like you. We specialize in probate cases, involving signatures, trusts, deeds, and wills.

Oftentimes, it is in the case where someone has passed away and the entire estate rest in the hands of the probate court judge. If a judge decides that this is what your parents wanted, your parent's house, cards, jewelry, and the entire estate can be handed to the idiot step-child.
It's our burden to figure out our parents' estate and handle all the details. And unfortunately, it's really, really common for brothers, sisters, uncles, and even caregivers to forge wills and try to take everything— and I mean everything!
So, you're not alone in this situation. And I know it's confusing. If you're not an attorney, then this will be very helpful for you. I'll walk you through how we work with probate cases and how a court-qualified handwriting expert can help you during the process.
At Handwriting Experts Inc., we are forensic document examiners. We require authenticated handwriting samples and signatures of the decedent (your mom or your dad who has passed away… and we determine if indeed the will for this person has been forged.
Here are the steps we follow to determine if a Last Will and Testament has been forged.
Is there a document with the original, or "wet", signature?
Often times in a probate case, there's an actual wet signature (pen and ink original) sitting at the courthouse under lock and key. But that's not always true. If it's possible to get access to that will, one of our experts will personally go to the courthouse with a microscope and a camera to inspect it professionally. At the courthouse, a forensic document examiner will take photographs of the document in question and confirm whether or not a human being's handwriting wrote and signed the will. Sometimes color photocopies can look like wet ink, but it is not the same under a microscope. See the graphic below. One photograph is a color printout, the other is a blue ballpoint pen written by a human hand.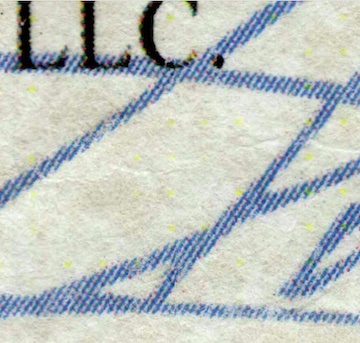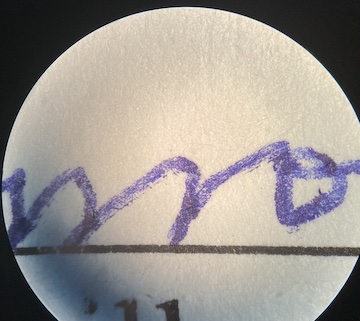 2 Compare the signature on the will with other samples of the decedent's signature.
Next, we'll compare those signatures to other samples of your parent's handwriting—their passport, visa, checkbook, birth certificates, wedding certificates, etc. We'll look for their known handwriting. Your that's your job is to find their known handwriting. And then, we will compare them using our skills of handwriting identification to determine authorship.
Write an Official report on the Authenticity of the signature on the will. Has it been forged or not?
We're handwriting experts. I've been doing this for 30 years; I'll know for sure whether that signature is forged. Even if the parent was really sick, or had Alzheimer's or Parkinson's, we can take all that into consideration. And it's impossible to slip a forgery past trained eyes.
So, once I or my team does that job, we decide if a forgery happened. If it did, we'll write a declaration. And if you need, we'll come to court and testify on your behalf.
If this is a service that you need, the pricing is on our website.
Whether you deal with me, any of our experts, or any other court-qualified handwriting expert in the country, the process is pretty much the same. In order to prove a forgery in court, you're going to have to hire a forensic handwriting expert, and they're going to have to be court qualified. They're going to have to testify. Otherwise, it's just your word against his (or her word).
And that's the process of how you handle the determination of a forgery of a will and testament in court. You simply hire the right forensic document examiner.
If you need our help, please reach out. There are respectable trained handwriting experts at a variety of price ranges at this directory: www.handwritingexperts.com. You can hire any of our professional experts on the website. If you want to hire me directly, go to handwritingexpertusa.com and speak to one of our case managers during your free consultation phone call. Bart Baggett takes cases worldwide. His main offices are in Los Angeles, Dallas, Miami, New York, and San Francisco.
We have offices around the country, and we'll travel to you to help you through this difficult time. While we know the circumstances for needing our services are not the best, at least you can rest knowing the wishes of your loved one have been fulfilled.
Call Now For a Price Quote On Your Case:
1-800-980-9030 or 323-544-9277