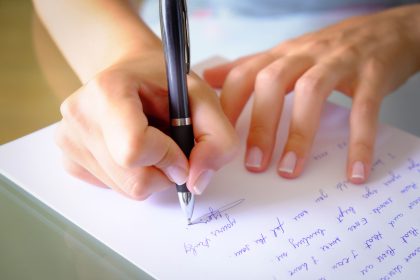 How To Spot a Forgery
Perhaps this can be explained using a well-known example from television.
If you haven't heard of or seen the Netflix documentary, 'Tiger King: Murder, Mayhem, and Madness', it is a seven-part docu-series that follows people who own private zoos. These zoo owners have large animals like Lions, Tigers, Cougars, and more. The show documents the zoo owners, their interaction with other zoo owners, and their treatment of the animals.
One zoo owner is named Carole Baskin. The show often featured her and the mysterious disappearance of her multi-millionaire husband Jack Donald 'Don' Lewis.
After watching the show, fans had questioned whether Carole had any involvement in the sudden disappearance of her husband and whether she forged Don's name on a Will and on a Power of Attorney.
Since the show aired and gained popularity, www.HandwritingExpertDallas.com has stated that the Will and the Power of Attorney were indeed forged.
How is a Handwriting Expert able to tell that something is forged? Handwriting is unique to each person, and no two individual's handwriting will be identical. Because of this, every person's handwriting is as unique as a fingerprint.
www.HandwritingExpertDallas.com compared the Will and the Power of Attorney to other known documents of Don Lewis. Both documents had signs of forgery which include tremors, pen lifts and hesitations, and slow speed. 
The two Handwriting Experts who reviewed the documents after the show gained popularity, had each concluded Don Lewis' signature appeared to have been "traced" from his 1991 marriage record.
If you are working with a document that you think maybe forged or traced, contact us today and ask for Megan L. https://handwritingexpertdallas.com/contact/.